Have I mentioned that I'm a little slightly obsessed with Christmas music? Secular, religious, traditional carols...I wanna sing them all, shower style if you know what I mean. Well, minus Manheim Steamroller I could do without them, but hey we can't love it all, can we?
So when we had an opportunity to go with our young families and youth groups to go caroling to the members of our church who are home-bound, I jumped at the chance to sing my heart out. I figure when I'm with a bunch of cute kids, that most won't mind my tone deafness.
Accompaniment and Christmas apparel were also welcomed. Too bad I didn't bring my spoons!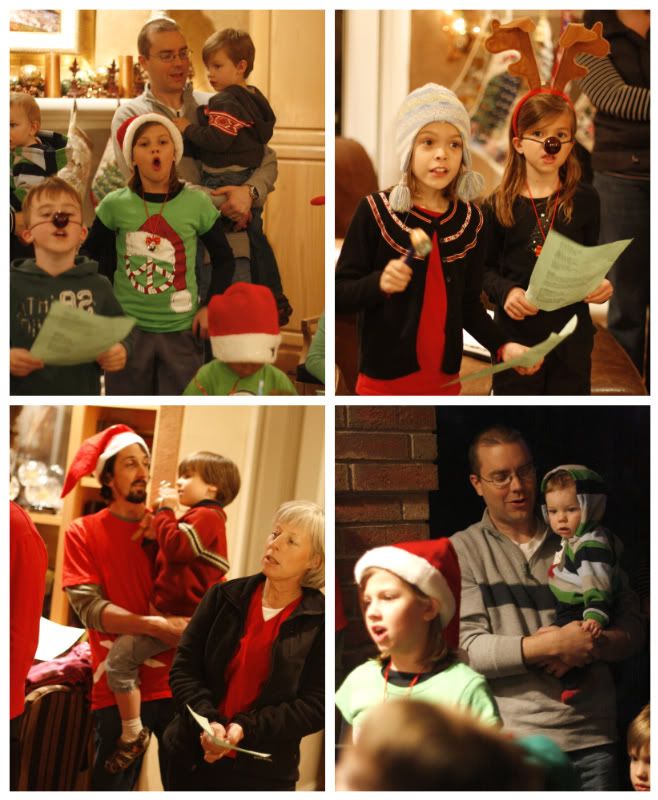 Tomorrow morning at church, I've been asked to speak about what did I
GIVE
for Christmas. I would hardly call my singing "a gift." Sure, I gave my time and loaded up my family and shared Christmas cheer. I know it sounds so cliche, but isn't it funny when you give how you get so much in return?
In my giving, I am reminded that all you need is love. Love from a family, love for Christmas and what it truly means.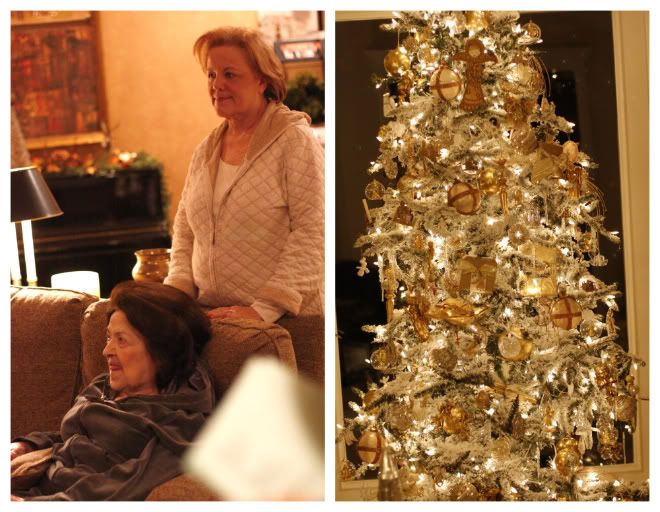 My giving was a gift back to me in that it made me beam to see my children sharing their gifts of singing and cuteness (that is a gift after all) and to see how they can spread their love to others...love to a complete stranger to them.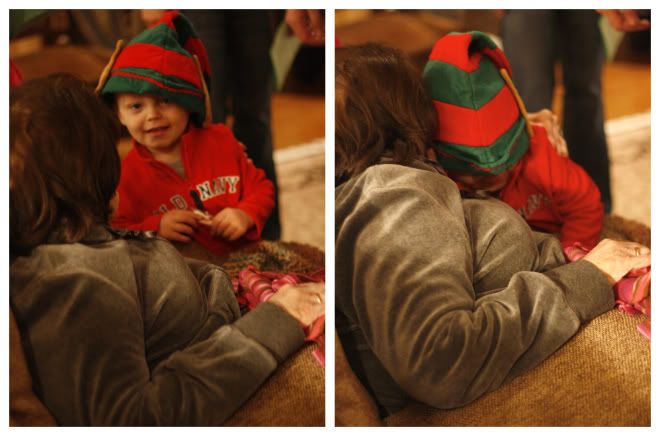 And the friendships, oh the friendships...how they make life so sweet.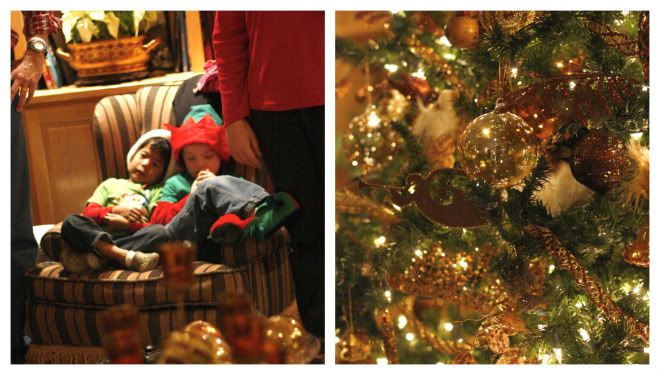 But the thing that struck me the most is that I can remember singing Silent Night as a young girl every Christmas Eve. As a child you're not struck by beauty much but I vividly remember crying at Christmas Eve because of the beauty of it all. The beauty of the candlelight, the church, of love and of God.
As we were singing, one home-bound member teared up when we sang Silent Night. So while I gave my gift, I'm reassured that after many years of wisdom that song will mean to me as much in 50 years as it did when I was six.
You see up until this point in the season, I was really struggling with getting in the Christmas spirit. This truly jump started my spirit department. So much so that I felt a little Christmas light looking necessary. And ladies and gentlemen, that spirit was on fire everywhere else.
So remind me again, who was truly getting a gift in all of this caroling? Hmmm, hard to say for sure.
Merry Christmas to all and to all a goodnight.