There was a time not too long ago when Justin and I were pretty much the only couple under 40 at our church. Don't get me wrong, we love and have always loved our church but it was concerning us that when we had kids that our kids would be the only ones in the nursery.
Then back in 2009 everything changed...a light switch was turned on. Rob and Beth Morris brought their family to our church and Rob became our minister and Beth might as well be a paid staff member for all the work she does for our church. Since then, our church has been growing and young adults and families have been joining and it all just makes me smile.
Us girls have made a new group and we're the self proclaimed "Soul Sistas" and we get together once a month for some much needed girl time fellowship. This month our get together as well as other women of the church, was to throw me a baby shower! And boy did they ever...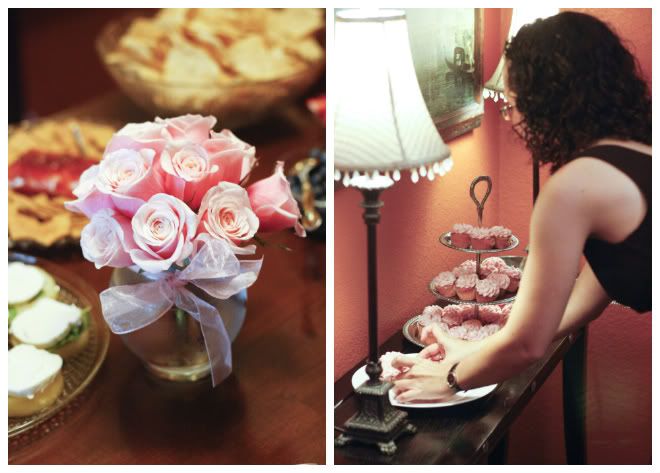 Let me introduce you to the cutest Christmas outfit ever...I wish she'd fit into it THIS Christmas!
One thing Landry will not be lacking in is stylish girly clothes!
And who doesn't need a purse for their pacifier?
And I gotta say it's the luckiest thing in the world having a BFF who can sew and has an embroidery machine. Love getting gifts from her.
We laughed so hard during the shower and everyone had a good laugh trying to fit my belly in the picture. It makes for a great pillow.
How's that for staring you in the face?!
It's too bad we never have a good time when we get together.
I'm so grateful for this group of women that support me, love me and love my family. They are truly beautiful people.