If you were only allowed to eat one kind of cookie for the rest of your life...what would it be? For me? Hands down, without a doubt, homemade iced sugar cookies. I would feed it to myself intravenously, if possible.
But seriously, why do they have to be so much darn work? Not sure if it's actually a lot of work or just having a bunch of young hands in the kitchen with you is what makes it such hard work.
This mama is not a fan of gingerbread. I mean gingerbread people are cute and all but the taste, aack! But my mom is a huge lover of all things made with ginger and they are fun to
squish through your fingers like it's playdough
decorate, so my fat little dough boy did best little chef impersonation. He was so darn cute making them that it almost made me want to try one of those awful tasting cookies.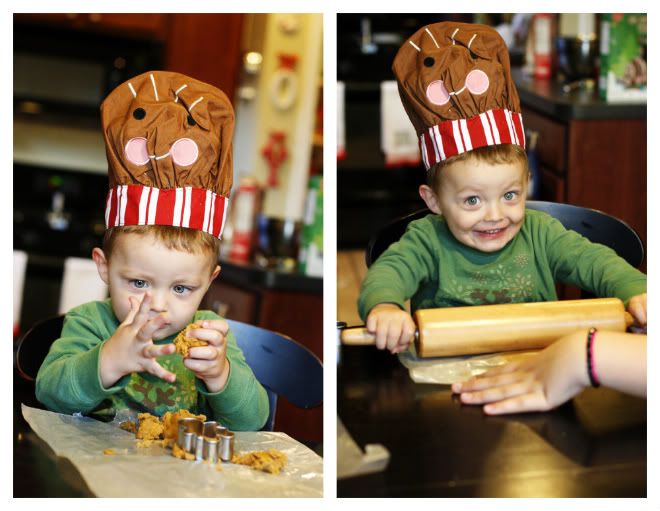 The best part was that my mom and nieces did all the hard work with my children so I could just sit back, pick up the camera and just delight in their love for baking with their family. There was some good-memory-making-aura going on in the kitchen that day.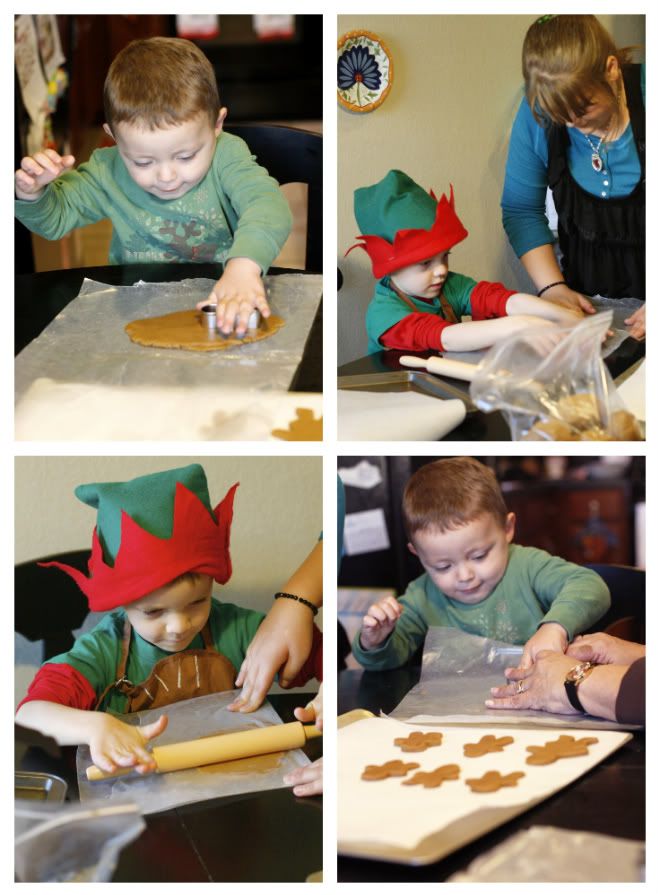 Tell me my kid ain't the cutest thing using every bit of strength in those pudgy hands to make the cutest gingerbread man you ever did see.
Even my 15-year-old niece, who let's face it- I'm sure would have much rather been with friends, was right in there making that dough with the best of them.
And Nolan without prompting knew that if you really wanna do Christmas baking the right way, you know you're going to be a helper. And who's Santa's biggest helper? His elves of course! So why not dress the part. And dude, that poor elf was breaking a sweat from rolling that dough.
Cookies were eaten as quickly as they were iced and sometimes that wasn't even a requirement in order to be devoured.