It's been a yearly tradition that we go downtown and see Santa in front of the Christmas tree that blends in with the skyscrapers. The lights bounce off the glass of the buildings and it may not be Rockefeller Plaza, but it absolutely will make you take a long glance and admire its beauty. It definitely beats waiting hours in a mall.
And so far to date, this Santa is as real as it comes both in physical appearance and his spirit. The anticipation of waiting in line is hard to contain. We practiced what we were going to tell Santa and I was a little nervous about how Campbell was going to act this year.
Nolan is a pro at this by now. He and Santa are pretty much BFFs. I mean the kid wants to be his elf. I'd say he's his #1 fan.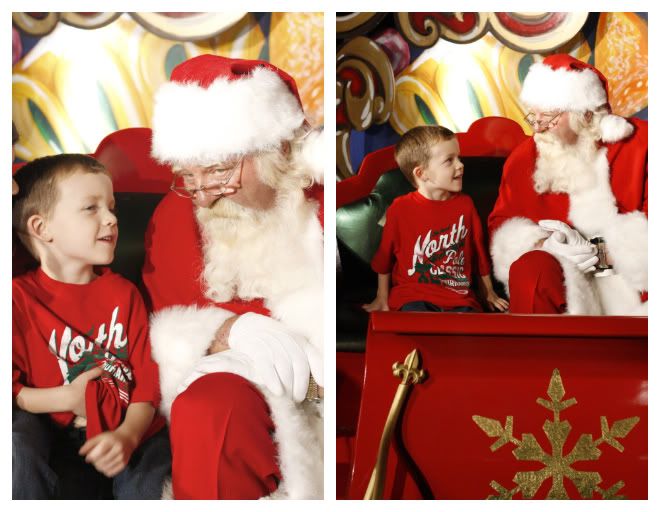 I love how Santa really takes his time to listen to the kids. Nolan asked him what his favorite cookies are for Christmas Eve. Just in case you want to get it right, they're sugar cookies, of course!
Campbell was awesome. At first he wanted to sit on my lap but by the time it was time to say good-bye, Santa got some love. I think it was just jitters from being in the presence of such a celebrity. Either that or he was a little ashamed that Santa knew about his rough morning at school.
And here's the one that goes in the scrapbook.
What you may or may not know about me is that I worked at Pier 1 Imports corporate office for six years as an assistant buyer right after college. On our way out of town we discovered that Pier 1 decorated their landscaping into a winter wonderland. It was so beautiful and definitely stopped traffic.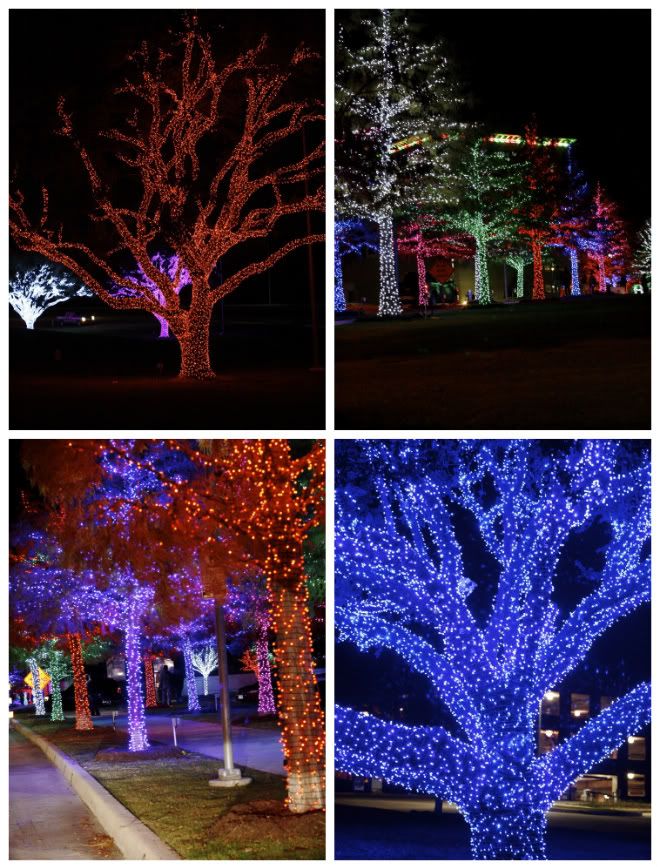 How much does our family love Christmas and its magic? This much...
Visiting Santa and looking at Christmas lights...check!