Twas the night before Christmas and all through the house,
not a creature was stirring, not even a mouse.
The stockings were hung by the chimney with care,
In hopes that St. Nicholas soon would be there.
The children were nestled all snug in their beds,
while parents and grandparents were waiting and waiting about to lose their heads
What's wrong with this picture? It's 8:45 a.m. and I wake up realizing it's Christmas morning. Our children however are still fast asleep. Finally with parents and grandparents being the impatient ones, we couldn't take it anymore and had to wake the boys up at 9:00 a.m. That's probably the last time that will ever happen.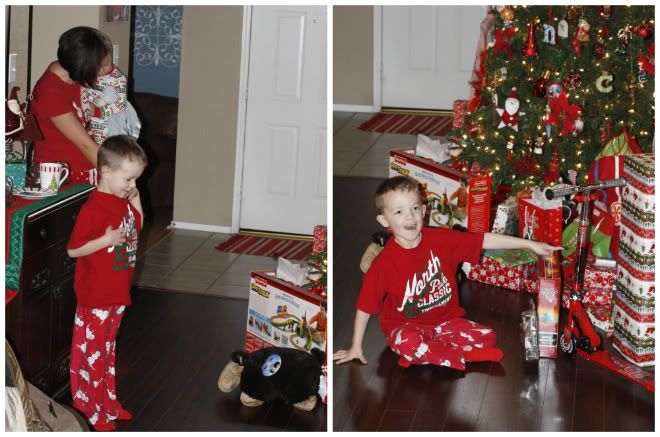 Santa didn't disappoint. I just love that they're still in that stage where they want to play with their newest unwrapped toy before moving on to the next. I think we opened gifts for two hours but I'm glad it wasn't over in 10 seconds after all that work.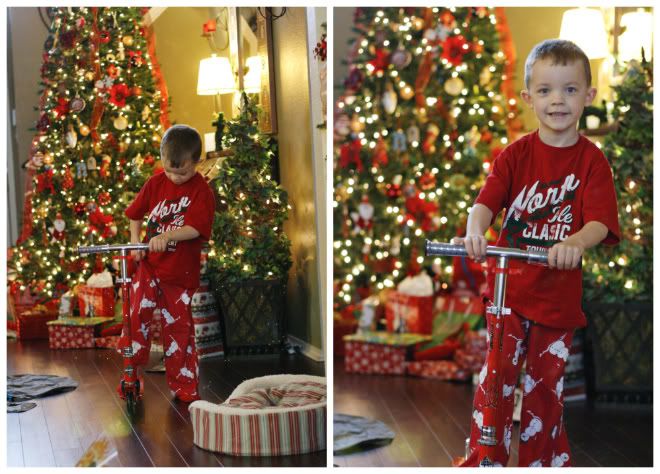 The train was a huge hit with Campbell. It's a pretty miraculous toy to keep his attention for more than 10 minutes.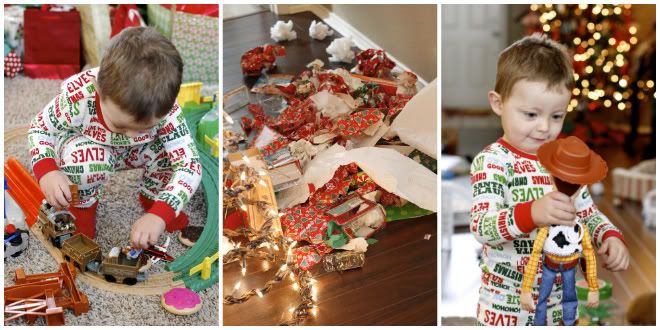 Santa was so tired and had so many hiding spots all over the house that he almost forgot where he put Ninja Knockout...whew, that was close!
Best decision ever was having the kids open presents first and then the adults opened presents. We actually got to see what we got each other this year and the kids were as busy as could be playing with their toys.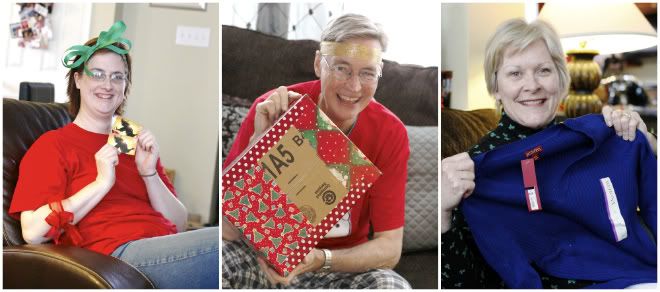 I think Pop had the most fun with the toys...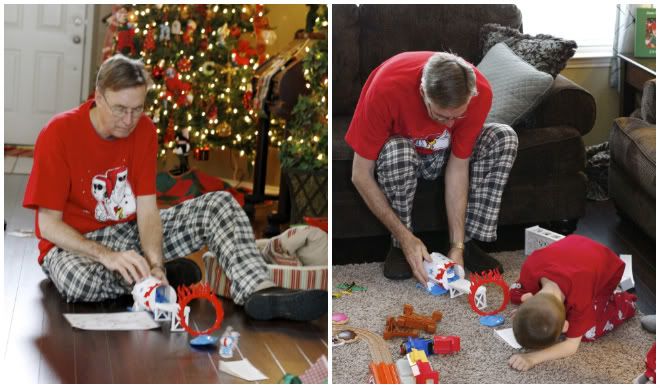 Justin's parents and sister stayed with us for a few more days and we fit in lots of games (I highly recommend the game HedBanz), some scooter rides, movies and even a movie at the theater.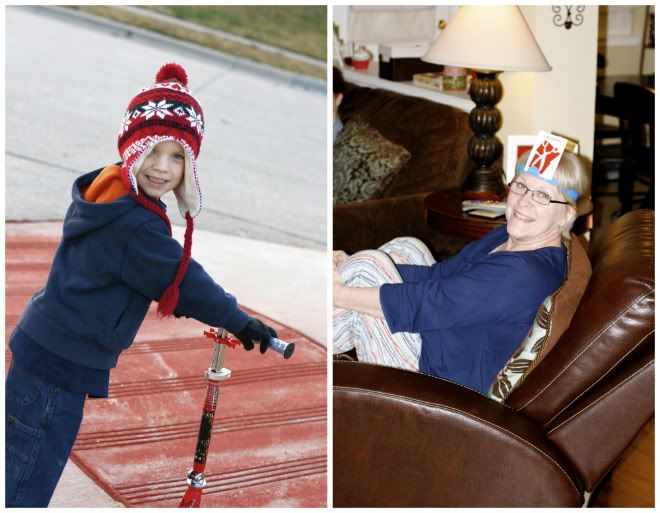 I'm now in my insane organization mode right now. I get this way after every Christmas. Let's just say the boys' school and the church nursery will get a big donation from the McDonalds!