Ok, I'm sorry to make you suffer through one more Halloween post. But I spent hours (literally) editing these photos. So like it or not, you'll have to suck it up and suffer. But really how much are you suffering when you're looking at this?
Oh my CUTENESS. My best friend of over 20 years, Angi, came over to trick-or-treat in our neighborhood. She has boy/girl twins. There was some serious love going on between her daughter, Reese, and Campbell. Angi and I are just alike...scrapbookers, bloggers, and she even coordinates her kids Halloween outfits. See, I'm not the only crazy out there. Tucker and Reese were sporting the cutest Grease Lightnin' outfits I've ever seen.
Reese's grandma and my mom helped make costumes this year. Do our mom's have serious talent, or what?
The love fest continued through the rest of the evening. Reese McDonald...has a great ring to it. Glad I'm not the one paying for the wedding!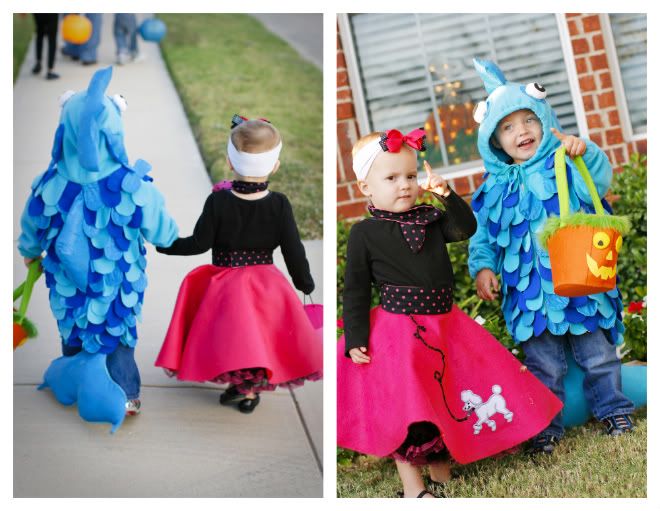 Nolan's tank was a hit and everyone asked where we got it. Justin was beaming with pride when he could say that he made it with a 2 liter coke bottle and a visit to Home Depot.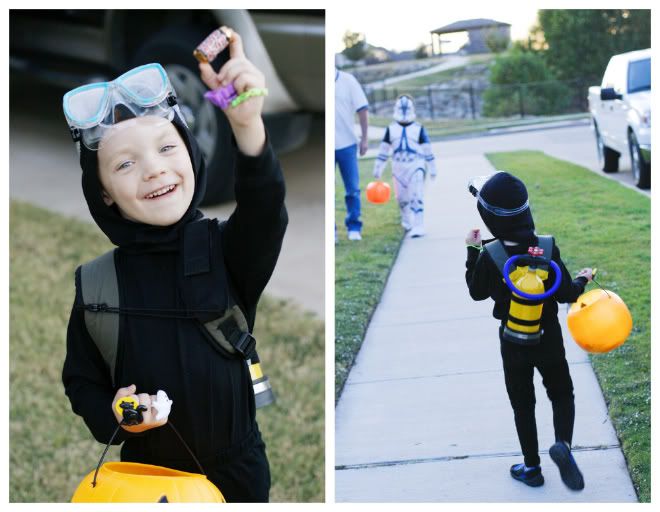 Angi was impressed with our neighborhood and how jam packed it was. There is some serious decorating going on. My favorite quote of Nolan the entire evening was, "That guy is wearing a scary mask, but I'm being very brave." It was too cute and my oh my how things have changed. I still remember the night terrors from last year on Halloween night.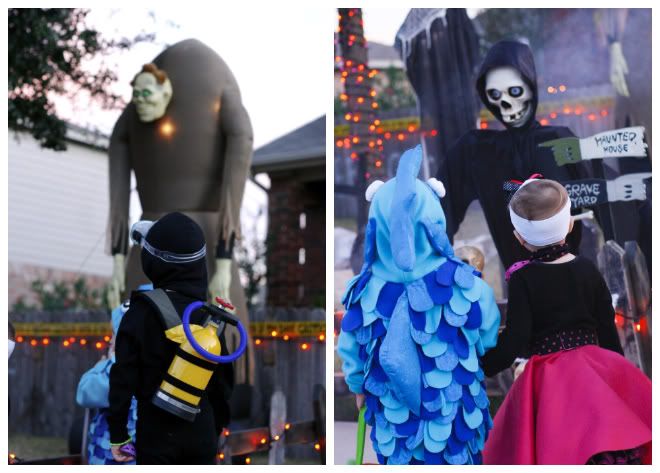 It was so much fun knowing that 20 years ago Angi and I were trick-or-treating together and here we are taking our kids. It's one of those dreams you talk about when you're 13 and then you realize it's come true. It was so much fun, that I hope we can do it again.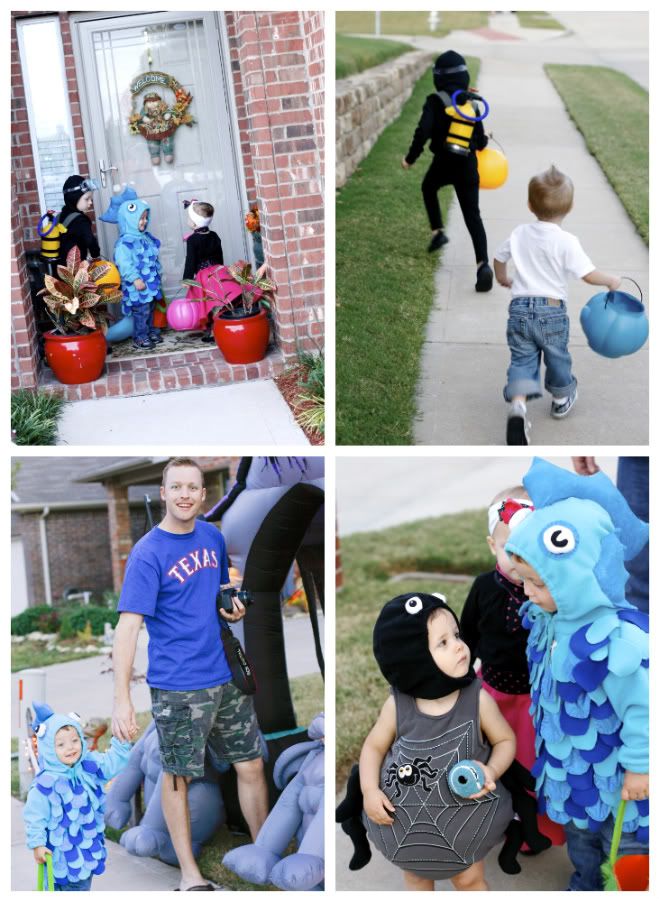 I have no idea who this little spider girl is but she sure is stinkin' cute and it looks like Campbell thought the same thing.
Ok, promise last costume post! I know what you're thinking...ALRIGHT, enough already with the Halloween pictures. Thanks for putting up with me!