We had Campbell's birthday party this weekend even though his actual birthday isn't for over a week. We went wild with the cookie monster theme. It was a lot of work but after all of it, it was worth it because my soon-to-be 3-year-old said, "I love dis party."
One of my neighbors/friends/co-workers, Anna, came over and saw Justin all decked out in a cookie monster shirt, snapping pictures for me and said, "He's such a good sport." And I couldn't think of a better way to describe him as a father...a good sport.
I mean anyone willing to stand in the 105 degree heat to sacrifice his knuckles for his 3 year old birthday party, I'd say is definitely a good sport.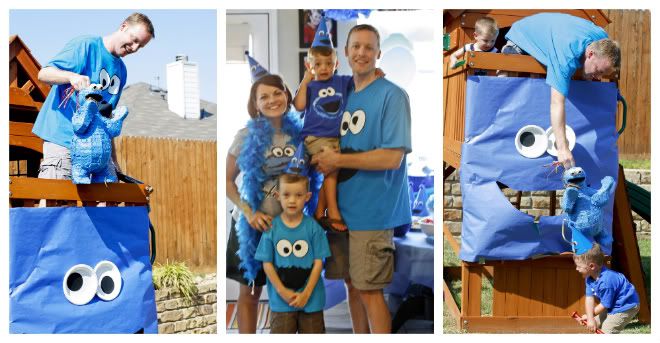 A good sport in the true sense of the word...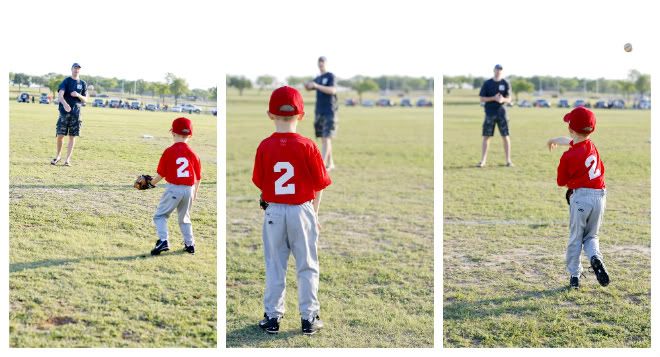 I'm convinced that when every father hears the news that they're having a boy, they go straight to these visions in their head. Not so much the diaper changing and the rocking at the crack of dawn, but these moments that father/son TV moments are made of.
A good sport in being hands-on and taking whatever waves come his way.
A good sport, driving 2 hours and spending the weekend to take my growing-up-way-too-fast 5 year old to church camp because it was so important to both of us.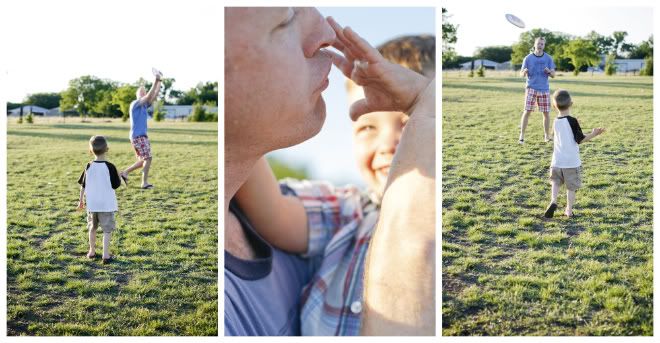 Kissing boo boos and giving a frisbee pointer or two...another check mark for the good sport column.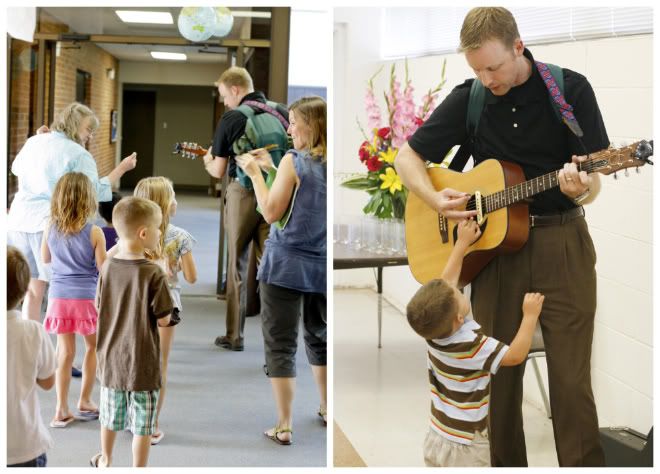 Putting on a guitar straight from work to play guitar for the boys' VBS...good sport? Yep, I'd say so!
But there's a million pictures that I don't capture. The birthday invitations that are made, the endless hours of painting nurseries and bedrooms so that his kids can proudly say, "My dad did THAT!" The books read, prayers said and blankets tucked tight so monsters don't stand a chance.
When I dreamed of getting married when I was younger I had this vision in my head and what I wanted in a husband and father to my kids. And he's it....100% my vision. Probably the biggest compliment that anyone ever gave me about him was from a good friend of mine at church. She has daughters recently out of college and she said, "I pray my girls find their Justin."
I prayed for my Justin and I'm so so thankful for him. So on this father's day and everyday, Justin, I just want to tell you that I love you and thank you for being such a good sport.