The good ol' outdoors. Right now the weather is something out of a fairy tale. I know, I know the 100 degree heat and the "why do I live in Texas during the summer" rants will come but for now, I'm loving me some Texas.
Speaking of lovin' Texas...it's like Texas knew it was cute today and just showing off. And I wasn't the only one feeling the love.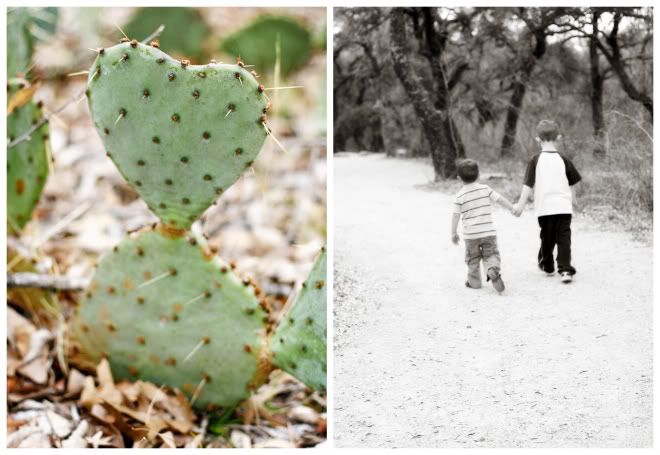 The boys and I went to go discover a new park I had heard about from some teachers at my school. I guess I tricked the boys when I used the word "park" because they were expecting a playground with all the bells and whistles so when we pulled up, Nolan said, "Mommy, I want to close my eyes so I can be surprised." Well, that he was. When I told him, "Open your eyes, we're here!" I heard crickets chirping for a few seconds and then a very let down, "Hey, wait a minute, where's the playground?"
Turns out this park was right up next to the lake and had amazing trails that were really trails....no cement! They had some rusty old farm equipment that was perfect for some cute shots of the boys and they thought the old rusty truck was too cool.
And here's Campbell's famous frump face that tells me, "I'm not digging this place so much, Mom."
Campbell was a little freaked at first to get into this rusty truck.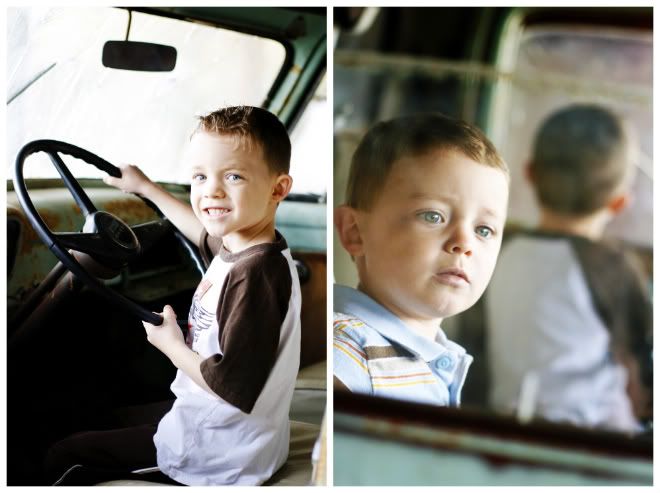 But once they saw some rowdy older boys have a blast, he climbed in too.
We found an old cabin and they didn't waste time to act like it was a dark cave and a bear was coming... love their imaginations.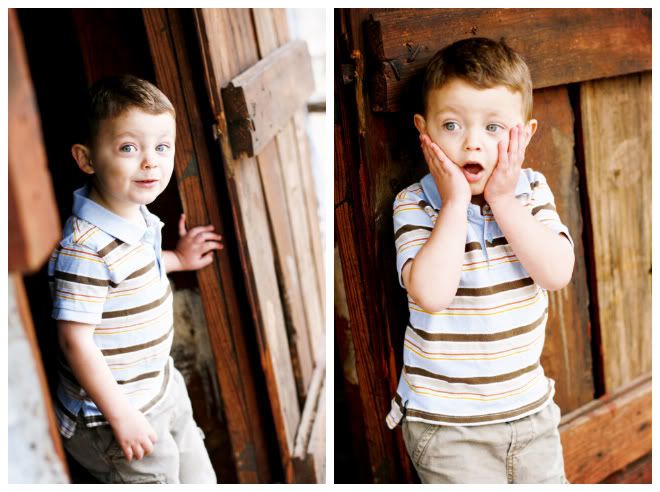 And the only way I could get their attention for a picture during the cave scene they were acting out was to act like I was a bear sneaking up on their cabin. Made for some cute pics though.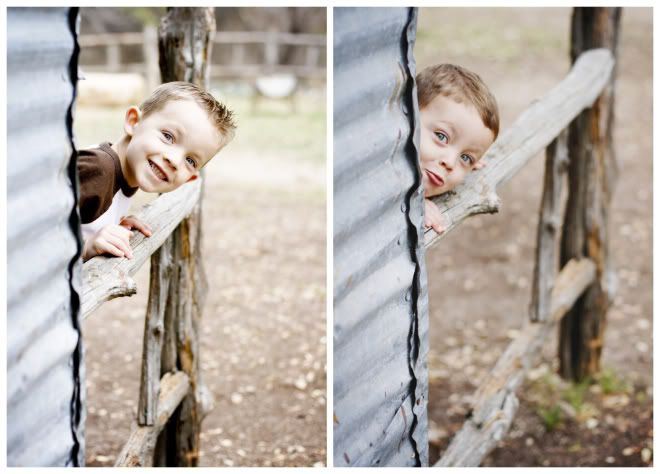 That little bit of imagination loosened everyone up and before I knew it, they were actually digging this new park. Campbell's surprise face has now turned into his happy face, I think. He does it every time I ask him, "Are you happy?"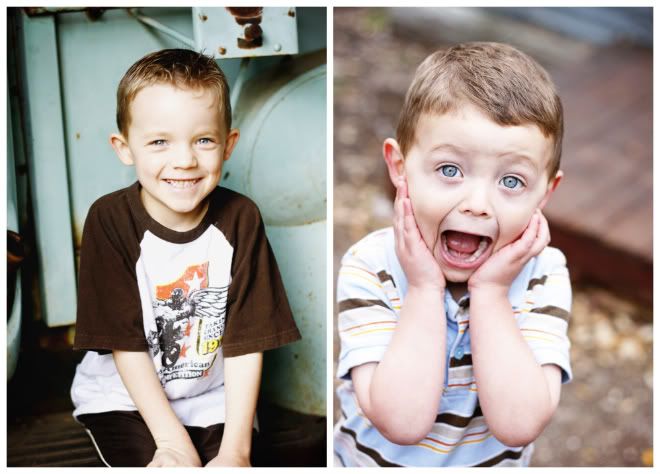 Nolan took this next picture. What a natural! I'm loving how he framed us in the photo.
As I told the boys that this park was the kind where you go for walks, they just kept walking and loved discovering new things. It made me realize we need to do this more often.
And we probably hiked a mile or so but not bad for having two year old little legs with me. They were such troopers....no playground and all!