906 miles. That's what separates us from "Deep in the heart of Texas" from "My old Kentucky home." My in-laws made the trek down for a visit for a little over a week from Bluegrass country. They're both officially retired! And let me tell you, there are some definite perks to having retired grandparents.
1. My mother-in-law made us dinner more times than I can count. And I'm talking barely any leftovers kind of dinners.
2. Campbell spiked a fever at school while they were here and they picked him up for me from school and gave him a full dose of grandparent lovin' to help him heal quicker than he's ever healed before.
3. My father-in-law is equally magnetic to children as playgrounds are. It's in his aura. Good news for me after a long day of work to have a much-needed break, but exhausting news for him.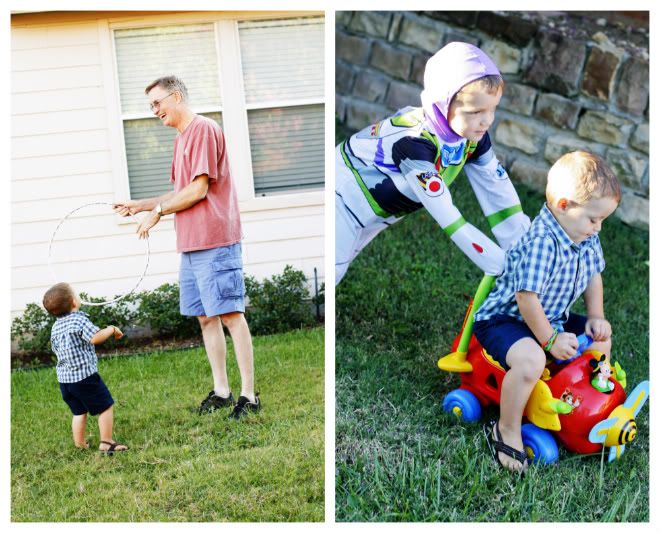 When grandparents are around, the backyard is officially a playground...more so than any other day. Rocks are suddenly amazing...
Birdfeeders are meticulously checked...
And even a little taste testing. What? Oh, like your kid hasn't eaten birdseed.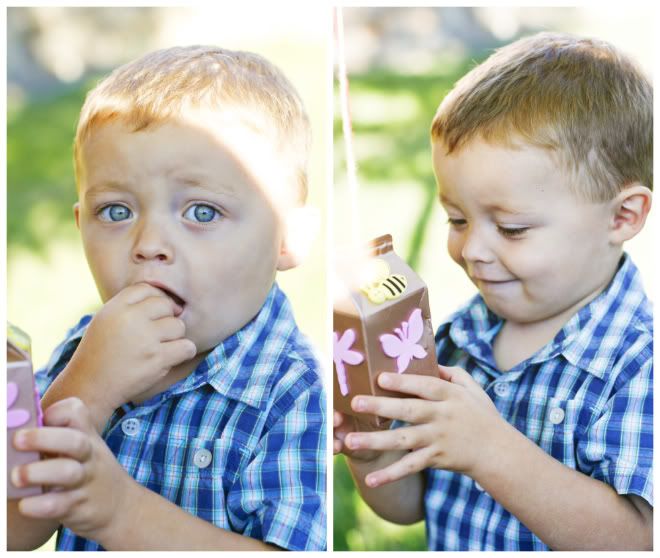 And there's nothing like a good ol' game of Ring around the Rosy.
4. Last but certainly not least, my mother-in-law not only cooked us dinner, she rolled out dozens of sugar cookies for me for Nolan's party. She really did do all the hard work.
But enough about how their stay affected
ME
, what it did for the boys was just solidify their relationship with them that even 906 miles can't sever. I wish that money, time and geography would allow us to see them more, but it really does confirm quality versus quantity is what truly matters to our boys.
What would I do without Gram and Pop? Well, I think Campbell's face says it all...I just don't know!
Thanks for such a wonderful trip Gram and Pop! We love you!