Before you go thinking about how super creative I am, I have a disclaimer. I stole this idea. I mean I completely robbed it. The only thing that is different is that I didn't use a picture of her child! But if I give credit where credit is due, then it's not all stealing, is it? Hey I'm not ashamed to admit that any of my creative ideas as a teacher came to me because a teacher right next door to me. There's no shame in my game.
I got this from another mommy blog who completely puts me to shame. I wanna be her when I grow up. And when I say that, I think she might be my age or even younger. Cheri from
I'm a Momma - Hear Me Roar
has got some crazy talent. So until I can get one good idea on my own, I'll just keep stealing from her.
She made the cutest little Valentine bags for her son's class and it actually looked like something I could handle. And when I say "handle" I mean I took the pictures and Justin did the rest.
We made them the perfect snack bag size and loaded them up with kisses. It was assembly line/family time at its finest! I even put my mother-in-law to work.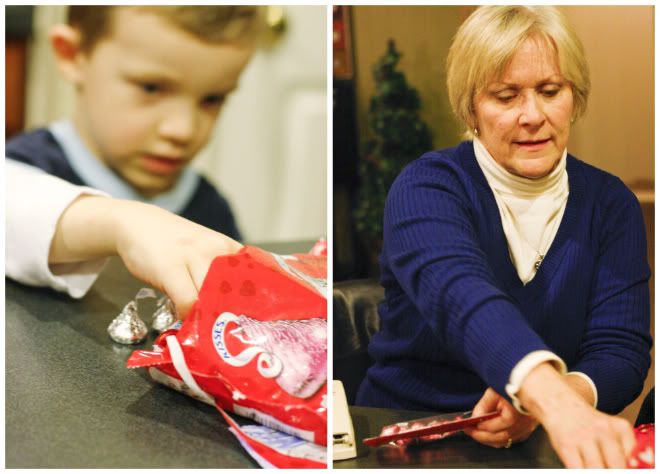 But I must say we made quite a team.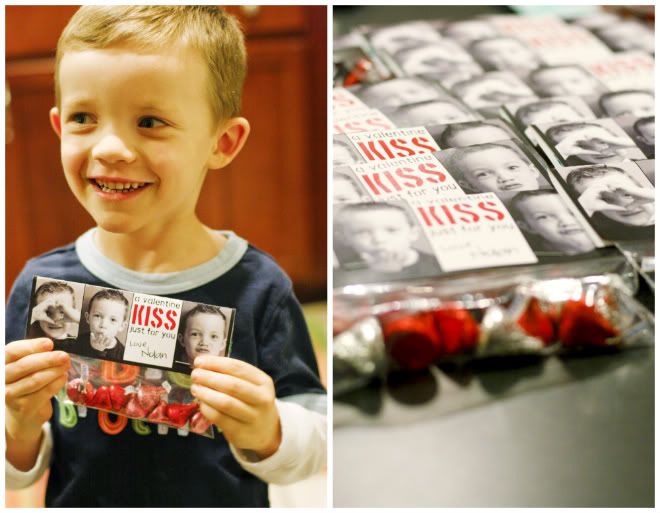 Much love to yours on this LOVEly day.