When I went to England in high school for a handbell choir trip (yes you read that right), the families that we stayed with thought that since we lived in Texas, that we rode horses to work and school. Don't get me wrong, I love me some Texas, but I'm a city girl through and through.
My sister, Tonya, moved to the country with her girls and I can't believe it but those girls are as country as they come. I'm talking showing pigs, horses in the barn kind of country. My boys absolutely love going out there and playing on the farm. So every year when the Stock Show comes to Cowtown, we act like we're country folk and check it out. We brought my niece, Madison, to make us look more authentic since she knows what she's doing when it comes to this country stuff.
Sadly, with trying to figure out this whole "family of 5" thing, we didn't get to the Stock Show until they were nearly closed. It was a serious sprint in and out of the barns trying to see all the animals.
For some city folk, my boys sure do love some farm animals.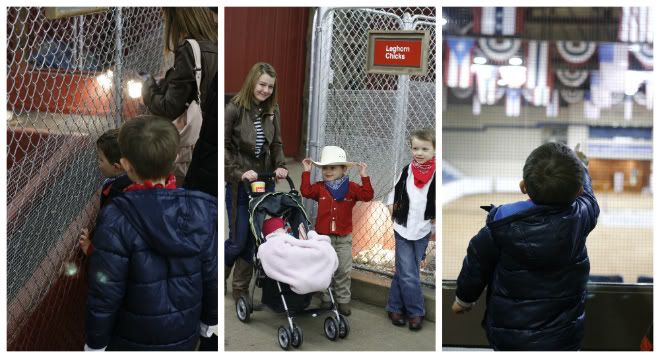 And it's not a stock show without a few scary carnival rides. I remember wanting to ride all of those rides so desperately when I was little, but now that I'm a mom, all I can see is their germ infestation and lack of safety. Does that officially make me OCD?
After all the talk about rides, the carousel was the only thing we could talk Campbell into riding.
Nolan gladly took his remaining tickets.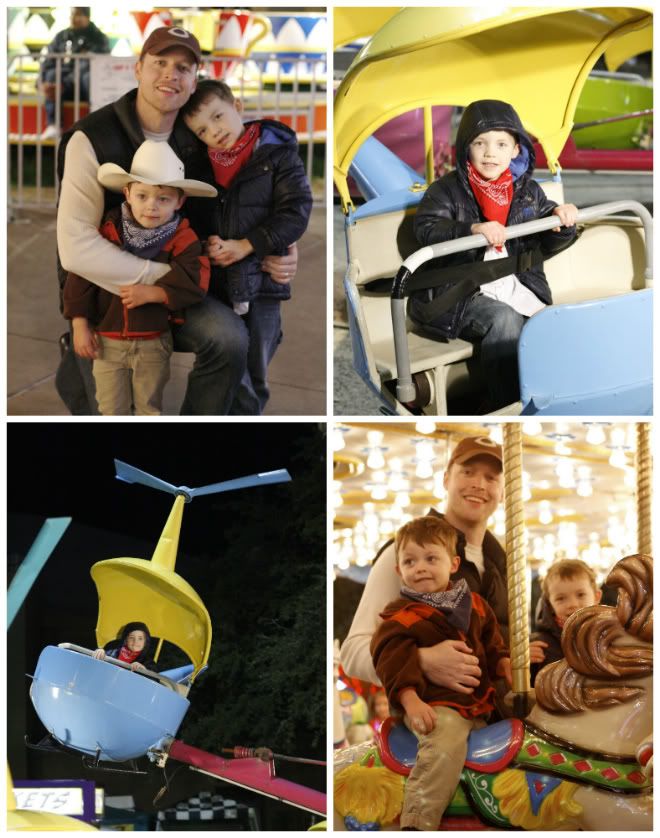 We went to the Stock Show back at the end of January (yes, I know it's April and I'm finally getting around to posting these pictures) and the boys are STILL asking when we're going back. Good thing we live in Cowtown.